Well.. this is something different… and old black & white inspirational movie.
This is a really old movie, 60 years old. Made in 1949 if I recall correctly. It may be hard to find to buy or rent this movie.
But it's worth it.
Based on Ayn Rand's book The Fountainhead (duh!) this movie is about character, withstanding adversity and integrity.
Even though it's an old movie you will find new ideas in it.
Fight club?
An inspirational movie?
Really?
Doesn't sound like it…
… but it is!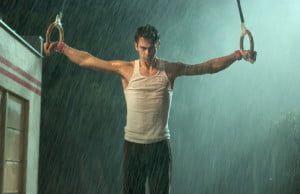 Peaceful Warrior is one of the top inspirational movies that I've seen in my life.
This is actually based on the novel Way of the Peaceful Warrior by Dan Millman, which he claims to be is a part-fictional, part-autobiographical book based upon his early life.
The book, originally launched in 1980 has been a bestseller in many countries since its first publication.
For those who don't have the time to read a book, then this inspirational movie is the next best thing.
Watch the trailer and convince yourself: